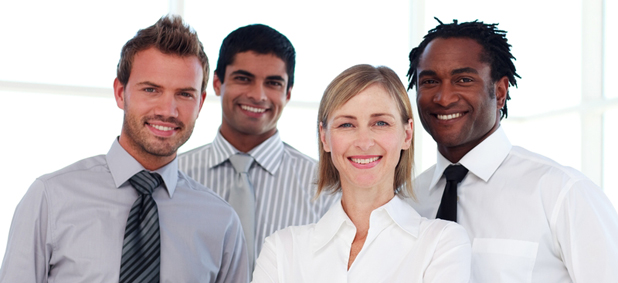 Medforma
for Solution Providers
Are you a business, benefits, or wellness consultant who wants to partner with us to bring Health Portrait™ and Group Portrait Developer™ to more companies who need to improve employee health engagement and reduce health care costs?
Are you looking for something new to offer your corporate clients rather than the traditional health plan and wellness offerings?
Do your clients WANT to help the employees on the road toward healthier behavior, but don't have the budget for expensive live coaching programs, incentives, or "know your numbers" campaigns?
If so, our Medforma Solution Partner Program may be just for you!
You can share in first year revenues for your clients who choose to buy Medforma Health Portrait™ and Group Portrait Developer™.
MEDFORMA HEALTH PORTRAIT™ IS A SIMPLE, EFFECTIVE, LOW-COST SOLUTION THAT EMPLOYERS CANNOT AFFORD NOT TO TRY
Medforma Health Portrait/Group Portrait Developer are a simple, internet based, software as a service, digital coaching suite of tools that are based on the behavior change expertise at Stanford University's Prevention Research Center. We will be continually improving the feature set several times a year, adding new modules from Stanford and increasing interactivity and fun! We also offer ready to use communications tools and can offer custom consulting to our customers as desired.
For employees, our Health Portrait™ tools assess an individual's health risks, lifestyle AND readiness for change, then lead them to/through digital coaching modules appropriate for his/her READINESS in addition to health risks.
For employers, Group Portrait Developer™ lets you or the employer easily set up and administer the program AND provides the you and the employer with aggregate employee data. So, by starting with Medforma's products, employers can understand health factors for their population and tailor future wellness communications and benefits. Employers also OWN this data, so the data will not be used by the health insurance company to "risk rate" employees and can be used to negotiate health insurance premiums.
Companies really cannot afford NOT to try Health Portrait. Don't your clients get "scared away" from "Wellness" in general due to sticker shock of traditional wellness offerings. Whatever other "traditional benefits" companies choose, help them TRY Health Portrait!
Contact us today for more information.