Providing effective employee behavior change & health improvement programs since 2001.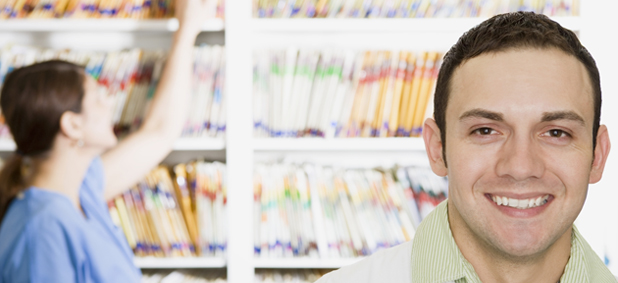 Information About
Medforma
Company History
Our long standing belief in prevention as the ultimate solution to spiraling health care costs grew out of our founder's, Catherine "Kye" Anderson, in 1976, founding of Medical Graphics Corporation, a high-tech medical device company committed to the cost-effective early diagnosis and treatment of cardio-pulmonary disease.
As an employer for 20 years herself, Anderson noted the lack of cost-effective prevention and wellness programs that could address each employee's unique health risks and challenge, to keep our valued workforce healthy and our health care costs lower.
In 1996, Anderson partnered with the ground-breaking interdisciplinary work that the Stanford Prevention Research Center was doing to create comprehensive programs tailored to each individual's particular health behavior change needs. Entering into a first phase research oriented project, in 1997 she brought the first interactive health improvement programs to the web via a joint venture with MSNBC.com. Through this venture, we attracted over 1 million unique users to our programs.
In 2001 Medforma was founded with an exclusive license to bring the Stanford Health Continuum to the American workforce, to help lower health risks and the health care costs that have been burdening American businesses and workers at home and abroad. After the initial success with the previous MSNBC.com project, the next step was to prove that an online all-digital health improvement toolset could improve a population's health over time.
We created a company that was independent from employers, insurers, and health plans in order to assure employees complete privacy and protection of their personally-identifiable information. As a result, during this second phase of development and research about digital wellness tools, our programs achieved participation rates much higher than industry averages for prevention and wellness programs across a population of 30,000 employees In addition, as hypothesized, during this phase we achieved proof of health improvement in all major health risk categories varying from 10 to 61% in a population of 19,000 people tracked over 4 years. Engaging many people into Stanford's brilliantly-conceived, web-based program of self-directed, continuous improvement offers employers the best hope for cost-effectively transforming the health of their workforce. Our clients see this product as an integral component of the company operating plan to maximize profits and human capital performance rather than just another nicety. Highly rewarding to Medforma are the comments we receive from employees themselves.
In 2010, Medforma entered its third phase of company evolution. Based on the two earlier phases of research and use, we took Stanford's concepts, logic and behavior improvement tools and created an updated set of all-digital online health improvement tools that are both engaging and effective for individuals and also provide ready to use tools and reporting for employers. These updated, upbeat, effective tools incorporate Stanford's latest and greatest behavior change theories and logic in an all-digital platform that is a terrific add-on wellness toolset that is affordable and easy to use for employers of all sizes.
Headquarters for our women-owned-and-operated company are in Minnesota, a state with a long history of medical innovation and consistently ranked one of the healthiest states in the nation.
Advisors
All medical content has been provided by Stanford School of Medicine and is overseen by Wes Alles, PhD, Director of the Health Improvement Program (HIP), Stanford University, Palo Alto, CA. All medical content updates come under the direction of the Stanford Health Improvement Program.
Stanford Research
The Stanford Health Improvement Program (HIP) is a division of the Stanford Prevention Research Center, a department within the Stanford School of Medicine. Since the 1980�s HIP has worked to improve the health of the Stanford Community and communities across the nation and the world. HIP�s health education programs and individualized behavior change programs have a strong foundation in science and sustainable gradual change.
The Stanford Health Improvement Program (HIP) was a pioneer in developing effective methods of health education and health promotion, including those for community-wide application. The Health Improvement Program (HIP) models the science of healthy living by using translational research to promote wellness.
In 2001, Medforma partnered with the HIP to speed delivery of its superior health behavior change program, the Stanford Health Continuum, into the American workplace. Current Medforma programs have their basis in the rich research and tools developed by the HIP.
Management
Catherine "Kye" Anderson, Founder & President
Kye Anderson founded Medforma in 2001 in order to bring powerful disease prevention programs to the American workforce and now oversees all Medforma operations including business development, program development and financing. She attended the University of Minnesota and the College of St. Scholastica, graduating with a Bachelor of Science in Medical Technology with an emphasis on Bio-Chemistry and Physics.
After graduation, Kye was supervisor of the cardio-pulmonary laboratories at the University of Minnesota for several years before founding her first company, Medical Graphics Corporation, which was the initial company to bring computerized diagnostics to heart and lung function testing. Kye has since founded three other high tech medical companies and has served as President of the American College of Sports Medicine Foundation and as a board member of the Center for Ethical Business Cultures, Marquette Bank Advisory Board, St. Catherine's Health Care Advisory Board and College of St. Scholastica Board of Trustees. From 1995-1997, Kye served on the Minnesota Health Care Commission and on the Health Technology Industry Advisory Board of the Minnesota Health Care Commission.
Kye's business expertise has been recognized by several awards, including Ernst and Young Entrepreneur of the Year - High Tech Medical, Esquire Magazine's "People Under the Age of Forty Who Are Changing America", Inc. Top 100 Fastest Growing Companies, and Inc. Top 100 Fastest Growing Company CEOs.
Amy A. Betty, MBA � SVP Product Management & Client Support
Betty's responsibilities include bringing highly usable and effective solutions to Medforma users and ensuring superior client support and satisfaction. Amy brings business strategy development, interactive marketing, interactive product management, account management and client support services to the company.
Prior to Medforma, Amy's work experience includes being an Associate Consultant with CSC Consulting - Systems & Integration, a Solutions Architect at Net Perceptions, and most recently, an Account Supervisor at space150. Amy graduated from St. Olaf College with a Bachelor of Arts in Biology and from the Carlson School of Management at the University of Minnesota with a Masters in Business Administration.
Barb Reindl Pjevach, MBA � SVP Marketing and Administration
Reindl Pjevach spearheads the sales & marketing and administration functions at the Company. Her experiences include 20+ years of general management experience with specific corporate leadership roles in finance, marketing, manufacturing/quality, human resources and operational change implementation most recently as a VP of Boston Scientific Corporation. Through entrepreneurial ventures over the past several years, Reindl Pjevach has also developed expertise with web based education, networking, and social media marketing. Her responsibilities include leveraging her experiences to reach target markets at affordable costs to in turn drive the Company's viral growth objectives. Barb has a special passion and expertise regarding leadership and culture development and for this work was awarded the Twin Cities Business Journal's Top 25 Women Changemakers Award in 2003. She also holds an inactive Minnesota CPA license and practiced in public accounting early in her career.
Barb graduated from University of Wisconsin � Madison with a Bachelor in Business Administration in Accounting and a Masters in Business Administration.
S. Carver Anderson, MBA � Chief Technology Officer
Anderson oversees all technical development and deployment of the company's web presence including the company's service offerings as a web-based business, leading implementation of web applications, and planning for risk and growth. Anderson has a track record and demonstrated ability to envision web-based services that meet consumer needs and solve business problems with large consulting firms such as Jordon & Jordon and small private firms such as Shape Medical. He brings experience in health education and interactive development through his work at MindBodyGreen.com. Carver graduated from the University of Notre Dame with a Bachelor of Science in Electrical Engineering and from the Carlson School of Management at the University of Minnesota with a Masters in Business Administration.
Brian P. King, MBA � Chief Financial Officer
King supervises the company's financial planning, budgeting and reporting systems. With over 18 years experience as CFO and COO at Medical Graphics Corporation and 8 years at several other high tech companies, Brian brings extensive experience to high tech company growth and financial planning including private and public offerings and SEC compliance and reporting. Brian graduated from Cornell University in Ithaca, New York with a Bachelor of Science in Mechanical Engineering and a Masters in Business Administration.
Funding
Medforma is a private company. Our funding is through paid subscriptions to our website.
Advertising
Medforma.com does not host or receive funding from advertising or from the display of commercial content.
Certifications
This site complies with the HONcode standard for trustworthy health information:
verify here. The Health On the Net Foundation (HON) promotes and guides the deployment of useful and reliable online health information, and its appropriate and efficient use. Created in 1995, HON is a non-profit, non-governmental organization, accredited to the Economic and Social Council of the United Nations. For twelve years, HON has focused on the essential question of the provision of health information to citizens, information that respects ethical standards. To cope with the unprecedented volume of health care information available on the Net, the HONcode of conduct offers a multi-stakeholder consensus on standards to protect citizens from misleading health information.
For more information on our company or programs, please don't hesitate to contact us.