Medforma provides proven interactive behavior change programs that improve employee health & productivity and lower health costs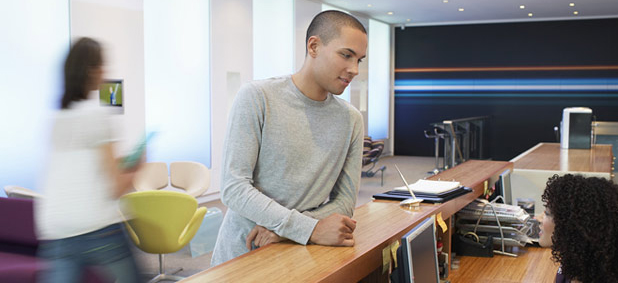 Group Portrait™ for Employers
Group Portrait™ Developer puts powerful tools and corporate wellness best practices in your hands.
Group Portrait™ Developer is an administrative dashboard that works in conjunction with Health Portrait™ and is available to employers and wellness program administrators. We've taken years of best practices and proven techniques and wrapped them up in a simple to use administrative dashboard to help plan, launch, promote and analyze wellness efforts.
Our Internet-based delivery model allows employees and dependents to log in to the user side of the program, Health Portrait™, from home for convenience, extending the culture of wellness to include employees' families. The internet-based delivery model benefits the employer as it provides as it requires no installation or maintenance while always providing the latest version and features making it a valuable solution for small and large businesses alike. It's a true twenty-first century approach for these very challenging times in employer-sponsored health care.
Features include:
Credit card registration and payment
Resources to plan, promote and analyze your wellness efforts
User invitation system
Real-time, on-demand aggregate management and user activity reporting
Consulting services, biometric fairs, exercise prescriptions, &amp personal health coaching (additional fees apply)
Group Portrait Developer leverages the Stanford Health Continuum
Watch how Group Portrait™ Developer helps employers like you plan, launch and analyze wellness efforts using the Stanford Health Continuum.


Success rates of 63% or better help to create higher ROI
Data from over 19,000 Medforma users show up to 63% improvement in major risk factors over a three year period. Many users report multiple improvements over time. This produces ROI's typically ranging from 6:1 to 12:1. Of course, the return on investment goes far beyond medical cost savings to include all the benefits of a healthier, more vital and productive workforce. More customer success stories.
Getting Started with Group Portrait Developer is Easy
Quick, easy & turn-key!
Medforma was founded by business people like you, determined to find practicable solutions to out-of-control health care costs, while enhancing the health of the workforce and creating a vital corporate culture. Our complete internet-based solution requires no IT resources on your part. Simply register with us and let the Group Portrait Dashboard guide you through the rest, but we're always here to help if you need us.
Try it out for yourself
Learn more about our free trial and pricing. Registration for our free trial does not require a credit card. If you aren't satisfied with our program there's no cost or obligation to continue the program.